S'well Water Bottles Just Released A Harry Potter Collection!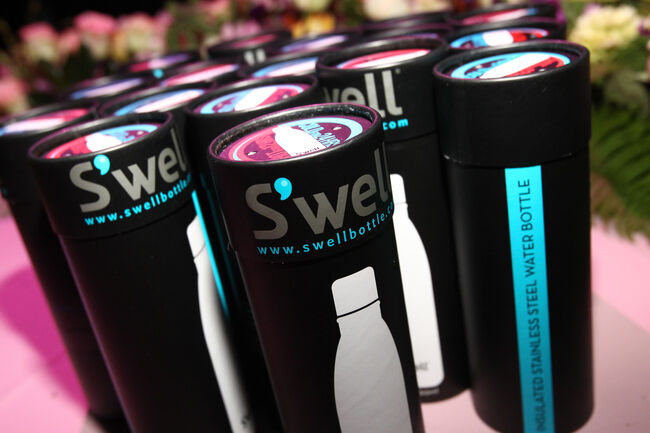 Good news Wizards and Muggles! If you're trying to save the planet with one less water bottle at a time, you're going to love these new S'well bottles. S'ip by S'well just released a line of Harry Potter themed reusable water bottles. There's five bottles in this collection including two bottles that has our true school logo on it aka the Hogwarts crest. One has the basic Hogwarts crest, while the other has all four house crests so if you haven't worn the Sorting Hat yet, you can just represent all four houses with this bottle. The third option is the The Boy Who Lived bottle that has Harry's iconic glasses and scar on a white bottle. Lastly, you can The Boy Who Lived bottle in a travel mug for your warm drinks. Each bottle is 15 oz and the travel mug is 16 oz. All five bottles are made with double walled, insulated stainless steel and has a leak free top. You can buy them on S'well's website for $19.99 and you can get the travel mug for $24.99.
You can see what the bottles look like below:
Photo Credit: Getty Images

Valentine In The Morning
Valentine In The Morning Show is on air from 5am-10am. Valentine, Jill and Kevin Manno are the morning show.