Khloe Kardashian Savagely Drags Troll Who Dissed Tristan Thompson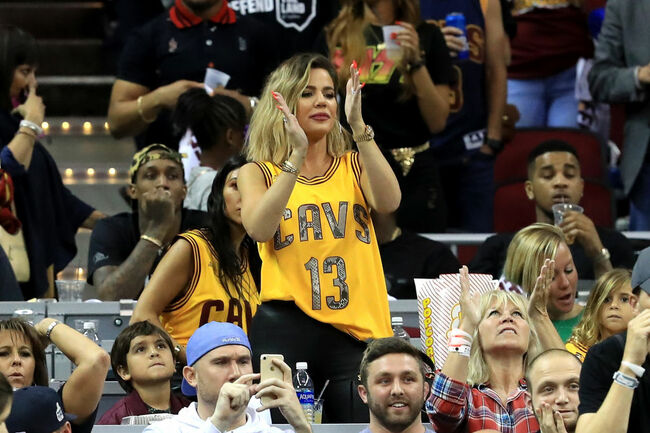 The Kardashians are always posting online and with that comes their fair share of haters, but the family has definitely gotten the hang of dealing with the trolls, and it seems no one does it better than Khloe Kardashian. The new mom was watching her man near courtside as the Cleveland Cavaliers took on the Boston Celtics when a guy in the row in front of her snapped a pic and posted it on Instagram with a ruthless comment. He wrote, "Issa Kardashian curse," implying that any time a player dates one of the Kardashians, their game tanks. Well even though the Instagram user didn't tag Khloe, she caught wind of the post and slammed the hater in the comments, writing:
"Corny ass! You went to a play-off game but were on your phone for almost all of the four quarters, thirsty as f***, trying to get a picture of me. Dude...watch the game! We were all talking about how crazy you looked at the game acting like that."
The guy wound up turning his Instagram to private but The Shade Room got a screen shot of Khloe's savagery.
Let this be a lesson to anyone who thinks they can diss a Kardashian.
Photo Credit: Getty